About Us
The Treistman Group is a leader in market and promotional research – including Eye Tracking Research.  We use the most sophisticated market research techniques and marry them to the knowledge and sensitivity gained from our Founder's decades of conducting research about visual communication.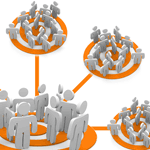 The Treistman Group employs our proprietary EyeValue™ methodology in evaluating every stage of your marketing plan.  We conduct a multitude of targeted qualitative and quantitative marketing research studies specifically tailored to your business goals.  We interact with your product and your customers at the ground level where buying decisions are made or not made – the point of sale.  We deliver real-world solutions that will enable you to make smarter, more effective marketing decisions….immediately.
The Treistman Group reflects our Founder's creative instincts, impassioned style and expertise in developing unique methodologies that deliver decisive and timely information.  The Treistman Group brings a deep understanding of consumer behavior and provides valuable insights for some of the world's most successful brands.
ABOUT THE FOUNDER

Joan Treistman founded The Treistman Group in 2008 after more than 30 years of experience on both the client and supplier side of marketing research. Through her extensive work in brand communications, package design, website optimization, advertising, direct mail, and new product development, Joan has earned the respect of her clients and colleagues and become an admired leader in the marketing research industry.
When you work with The Treistman Group, you will work directly with Joan and you can be certain that your project will receive Joan's full attention.
Prior to founding The Treistman Group, Joan was Executive Vice President of M/A/R/C Research, she formed a new qualitative division and developed the proprietary OptiMARC tool. Joan's earlier positions include Senior Vice President at Gfk/NOP World, President of Treistman & Stark Marketing, Founding Partner of Perception Research Services and Research Manager at Quaker Oats.  Joan holds a Master's of Business Administration MBA from the University Of Chicago Graduate School Of Business and a Bachelor of Arts from the City College of New York. As an industry leader, Joan has a strong commitment to the growth and evolution of marketing research and to mentoring young marketing research professionals.
She is active in a number of industry organizations, including the American Marketing Association where she is currently President of the AMA Marketing Research Council and where she has previously served as President of the New York Chapter and as the Committee Chair for the 2005 Annual Marketing Research Conference.  Most recently, Joan served on the AMA committee, which redefined marketing for the industry, as well as the committee for Ethics.  Joan also served on the Professional Chapters Committee of the AMA.
She has served on the Boards of the Advertising Research Foundation and the Council of American Survey Research Organizations (CASRO).   She was President of the Market Research Council (NYC), helping to select the annual recipients of the Market Research Hall of Fame and she is a member of Advertising Women of New York where she served on the Good, Bad and Ugly Awards committee.
She is also a CIRQ ISO Auditor on 20252 and 26362 standards.